About CBD Accountants- The Professional Liverpool Accountants
CBD Accountants is one those few companies that you can trust with your accounting, taxation, bookkeeping, ASIC and BAS services. We really don't want you to take the extra load of maintaining your taxation etc. apart from your business deals. That may slow down your progress in two ways-
It can lag you behind from progress because most of your important time will be spent to deal with hundreds of laws and regulation of the financial acts of Australia.
Sometimes, because of not being a professional accountants, you may make severe mistakes in the decision making of financial facts.
Moreover, it's very common that you even can't know most of your business facts that can create complications while examined by Australian Government.
CBD Accountants are experienced with years of dealings with such cases. We are professional at keeping your business neat and out of hassles.
Why Chose CBD Accountants-
– 100% Australian based company. Your jobs will be done in our local offices; we do not send any job in overseas.
– We will give you up front price including GST, there will not be any hidden surprise bill.
– You are covered by indemnity insurance.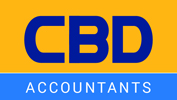 – Quality Assured by Registered Tax agent, Public Accountants, Certified Bookkeeper and CPA accountants.
– All bookkeepers and accountants locally qualified from leading Australian Universities & Colleges.
– Our bookkeepers and accountants are trained by local industry experienced Public Accountants Registered Accountants.
– We hire and train only talented and qualified bookkeepers & accountants with local industry experience in our company.
– We train them and hire them.
– All bookkeeping, accounting and taxation solutions in same place of professional Liverpool Accountants.
Check out if we can help you with bookkeeping taxation, BAS or ASIC services as well or not.