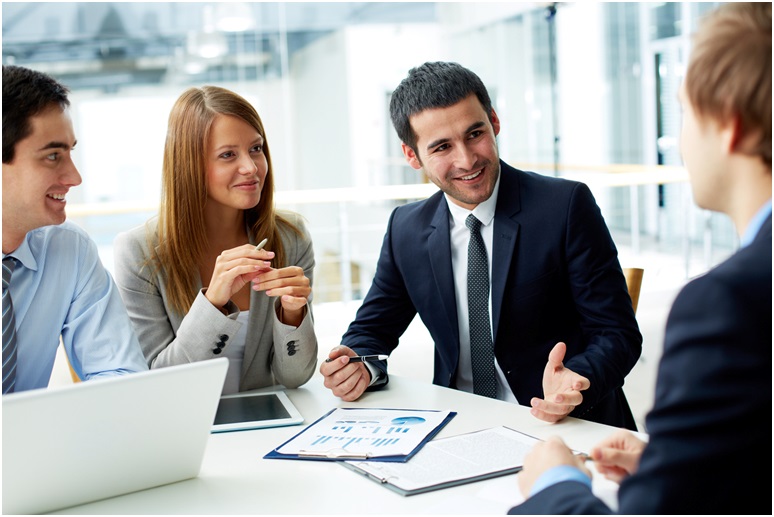 CBD Accountants Liverpool employs a team of experienced accountants and bookkeepers that are committed to ensuring our full range service of accounting and bookkeeping solutions are timely and accurately delivered. Our qualified professionals are dedicated to understand your accounting and bookkeeping needs to provide the best package, so you are able to focus on your business and its future. Our extensive satisfied customers include individuals, sole traders, partnerships, trusts, self-managed superannuation funds, not for profit organisations and small to medium businesses. Our accounting and bookkeeping services include, but is not limited to:
Day to Day Bookkeeping
We can reliably complete any bookkeeping jobs that you may require. Our team of bookkeeping specialists handle the books so that you can focus on your business. CBD Accountants Liverpool takes pride in consistently offering a timely full-range of bookkeeping solutions including:
• Day to Day Data Entry
• Onsite, Offsite and Cloud Bookkeeping
• General Ledger Maintenance
• Inventory Control and Fixed Asset Register Management
• Month and Year End Accounts
• Accounts Payable – Administration, Collection and Reconciliation
• Accounts Receivable – Administration, Payment and Reconciliation
• All Other Account Reconciliations – Bank, Card, Petty Cash, etc.
Our full-range of bookkeeping services are also provided using whichever up-to-date accounting software you desire, such as MYOB, Xero, Quickbooks, Sage, Reckon etc. Whether you have an existing bookkeeping system you want to keep or start afresh we are eager to help.
BAS/GST Preparation
Dependant on the size of your business, you may legally have to prepare and submit quarterly or monthly Business Activity Statements (BAS) with the ATO. Our Liverpool team of accountants, bookkeepers and taxation specialists will quickly understand your specific situation and can promise the reoccurring completion of BAS reports remain hassle-free. The list of services we reliably provide include:
• Income Activity Statement (IAS) Preparation and Submission
• Business Activity Statement Preparation and Submission (BAS) – Monthly, Quarterly or Yearly
• PAYG Reporting and Instalment Variations
• GST Registrations and Cancellations
• ATO penalty negotiation
Payroll Services
Each business will need staff for various duties, which will result in different pays, different employment terms which requires different contracts. Our experienced bookkeepers and accountants at Liverpool understand this burden and are eager to assist you. We can meet your specific payroll needs whether it is on a weekly basis or you only need to lodge final payment summaries annually, we can ensure timely processing. Our team are fully capable of providing all payroll services and will also freely answer any questions you have, like minimum wage requirements and employment benefits accrued, not just enter data in. The list of services we can provide are, but not limited to:
• Day-to-day entry of wages
• Weekly, Fortnightly and Monthly processing of payslip and payroll summaries
• Creating and submission of PAYG Payment Summaries / Group Certificates
• PAYG Payment Summary / Group Certification ATO Reconciliation
• Monthly and Quarterly Super calculation and payment
• PAYG Tax Withholding calculation and payment to super funds and ATO
• Taxable Payments annual report for subcontractors lodgement with ATO
• PAYG Payment Summary preparation and lodgement with ATO
• Calculation of entitlements: Annual Leave, Sick Leave, Overtime
• Employee maintenance: Leave taken, overtime, superannuation, LSL accumulated
• Calculation and processing of termination payments
• Unlimited payroll support – Liaising with staff, termination advice etc.
Financial Reporting
Our team is experienced and skilled in preparing all types of financial reports to meet your specific needs. If you require them as part of your ordinary business operations so that you can make informed decisions or want them for special purposes such as looking for additional funding, a loan or trying to sell the business. We are able to provide you with:
• Statement of Financial Position / Balance Sheet
• Statement of Financial Performance / Profit & Loss Statement
• Statement of Retained Earnings
• Statement of Cash Flows
• Suppliers and Customers Report
• All other reports required
Budgets and Forecasts
With our extensive experience and financial knowledge, we are able to prepare for your future by looking at your past figures, comparing to similar situations and reviewing your future objectives. Our team is capable of preparing valuable budgets and forecasts enabling you to have confidence in the viability of your business and your future decision making around it. Please feel free to contact us to discuss this further.